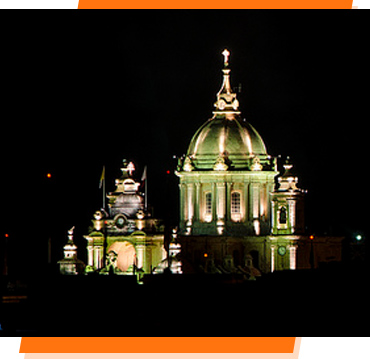 There are four segments of the market for festive lighting on which D Illumination specialises: traditional village feasts, architectural lighting, annual liturgical celebrations, and private events including weddings, engagements, anniversaries and other private functions.
All services, equipment and the lighting/decorations themselves are most often rented for specific periods ranging from a single night to anything up to a week or more. D Illumination works with feast organisation committees, band clubs, other institutions and private individuals to ensure the success of their intended event.
Among the types of lighting that can be made available are traditional festoons, specific design motifs, LED bulbs and other LED lighting like chandeliers and paper lamps, Gobos light projections on façades and comprehensive floodlighting of open spaces. The areas that can be covered are village streets and squares and the lighting of prominent buildings, including the band club premises and parish church, private gardens and other open spaces.
Gobos light projection is today highly sophisticated and elaborate, producing stunning results. Architectural lighting using this technology includes the detailed colouring of the intended façade, the possibility of advertising projections and the creation of something totally original and innovative through the production of Gobos. Specific event venues for weddings, special events and private parties are transformed with the modern festive lighting that is now available.