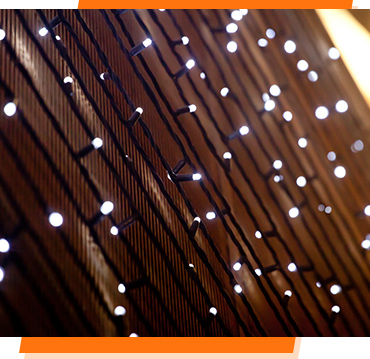 At D Illumination we have a vision to bring a spectacular touch of awe and magic to any form of festive lighting. Thanks to our professional set-up and constant investment in the right partnerships and service infrastructure, our Christmas lighting and other festive decorations, plus lighting and decorations for local traditional village feasts and other liturgical celebrations, will be an attraction in themselves. This LED festive lighting can be used in various other locations and on occasions like private parties, weddings, anniversaries and in public spaces.
The company started from humble beginnings as a highly talented, imaginative domestic and industrial electrician in Nadur, Gozo, started providing his services to the local village feast dedicated to St Peter and St Paul in 1993. This service gradually expanded to the capital of Gozo, with both major parishes there, dedicated to Our Lady at the Gozo Cathedral in Victoria, and St George at the Basilica dedicated to this patron saint, enrolling their services. Other local village feasts followed both in Malta and Gozo.
As the founder's two sons came into the business, a major breakthrough occurred in 2010 when The Point shopping mall engaged their services for both Christmas lights and decorations inside the mall and for the lighting of the exterior within Tigné Point, a contract that has been renewed annually ever since. That service has since been extended to two other shopping malls, the Embassy Complex in Valletta and Main Street Shopping Complex in Fgura, and new clients are added each year.
A long-term partnership has been forged with its Austrian supplier MK Illumination. Founded in 1996, this supplier has earned a worldwide reputation for being exceptional creators and suppliers of conceptual festive lighting for all occasions. The company has a wealth of in-depth knowledge in this specialised area. In keeping with its philosophy of being a regional company with a global reach, MK Illumination maintains independently run subsidiaries in 28 countries. The company provides a comprehensive service in three main areas: Leisure, Public Spaces and Retail Real Estate.